If I could choose a job... well, I suppose all of us ever made ourself that question, but sometimes the answers are never found.
I have worked on a few things years ago. First as a construction worker when I was 15, a good experience but obviously I was too young. when I was at the highschool, I often went to my godmother store and helped her attending the store and sometimes as a chasher or delivery boy. On the university I worked on security on parties inside the university, not very safe I must say... with 18 I began my first job with contract, on Telepizza. I suppose to be on the preparation table, but I finished working there, on the telephone, as a casher, waiter, deliverer and preparing the routes of the motorcycle´s deliverers. I quit this job only because I went to the army. I really enjoyed all this jobs, and I gladly would come back if I could (without quitting my carreer ofcorse).
But a favourite one?
Maybe some kind of explorer, like the age of discovery on America. Searching other civilizations, paths to other unknown places, making maps of my discoveries and trying to understand the world ahead me.
But today is very difficult, because almost entire world is mapped, and above the surface there´s really few things undiscovered. On the deeps of the ocean otherwise, it´s different, but I don´t get along with the oceanic fauna, so I´ll left this entire world to other persons.
Explore, discover, maybe I´m a dreammer, but I believe there´s a lot of things that we still unknown, and today is easier than any other era to reach and learn. What´s below a glacier (or the entire artic!); how a mountain chain born; where we can put our settlements trying to avoid natural hazards, but ensuring the access to natural resourses, water, food, and enought ground to grow at the same time, found a mineral vein useful for our country; how the rain falls on the basins and where that water go, what things can happen with that water, what benefits can we obtain, and which risk we have; the evolution of a centenarium forest, and learn from them about the place where we live; search for old rock layers below the places and learn how the place was made, and what things can happen (tsunamies, earthquakes, floods, droughts, alluviums, etc.). WAIT! THAT´S EXACTLY WHAT I´M STUDING!
Yes, Geography. Obviously geography isn´t only that, and it´s not only our field or speciallity. Geology, Topography, Engineering, even the people relationed with the space and the satellites, with computers, biology, zoology, Climatology, and a lot of other persons relationed with the geociences. On my point of view, certain geographers can be the explorers of the modern world, maybe not in caravels, maybe not going through a wild jungle full of snakes and natives, but using modern tecnology and knowledge to discover the things that the old explorer even couldn´t imagine. And not only explore and discover, althoght make that new knowledge useful for our people.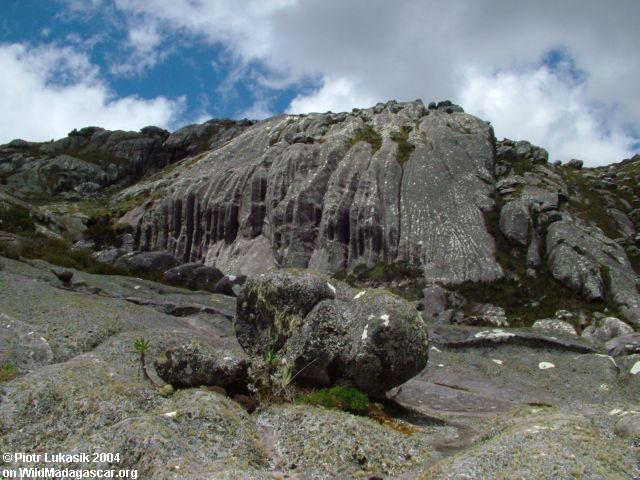 Geographer, a modern explorer, I like it.
Why would I enjoy of that? everything I believe, maybe not my thin salary, but it´s a detail. As a specialiced cientist (on glaciology, hidrology, vulcanology, etc.) on a research center, or on a University, I would enjoy the discoveries, everyone, specially if is useful for the city or region. If is on an University, teaching and training new "modern explorers" would be cool, I always enjoyed teach others. If is on other place, a governamental office for example, serching special places to put settlements, making risk maps, or any other thing relationed with the area, I would be happy. Satisfying? ofcourse! making new knowledge and being the first on found something is always a pleasure.
I know a lot of persons working on the area, even outside the university. Violeta´s father (my friend of Valdivia) works on aereal photography. I know a few persons working on research on this areas at the river´s region, and if god want, I will be there on a few more years.